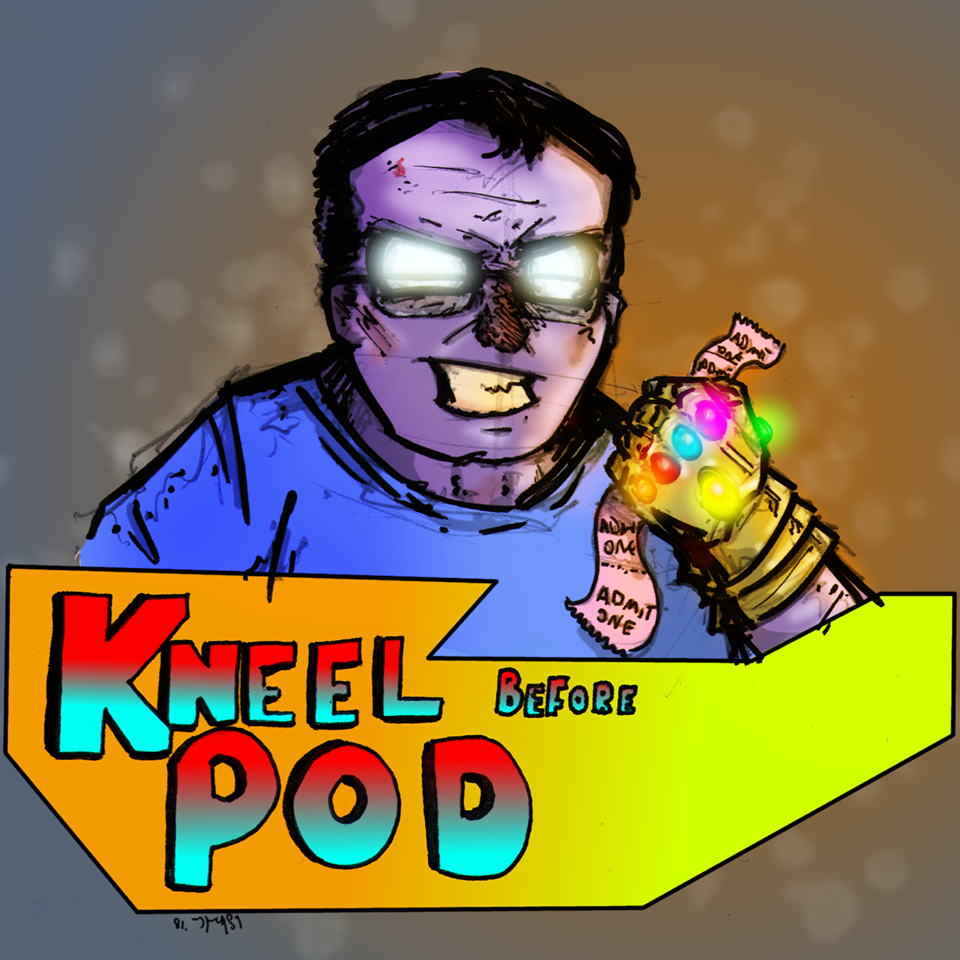 Avengers: Infinity War is upon us and Kneel Before Pod is here to provide a hot take on the viewing experience on the whole fresh from the cinema. Craig and Kat assemble to quickly discuss their views on the film as they struggle to process what has been experienced. This is completely spoiler free so not to worry about accidentally finding out major plot points.
A more coherent and detailed podcast will follow featuring a team discussing more specific elements of the film and relating their feelings to it. This podcast will appear over the next couple of weeks pending availability of contributors and giving listeners an opportunity to see the film. Until then please enjoy our emotionally driven Hot Take that covers the general early impressions of the film.
Craig can be found on this very site and Kat can also be found on her own website, YouTube or Twitter. A special thanks to Izaaek the the thumbnail image. He can also be found on his Monster Adams Presents facebook page where he shares his artwork and comics
Show Notes
If you enjoyed what you heard here then please do subscribe to Kneel Before Pod on iTunes, YouTube or any major podcasting app you can think of. If you have any feedback then we're more than willing to listen to it. You can find us on Facebook and Twitter or just make yourself known in the comments section below.