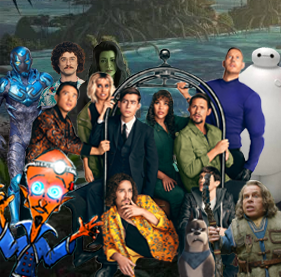 The month of May brought with it a large number of trailers and announcements with Kneel Before Pod doing the work of breaking it all down for you. This discussion covers the lure of James Cameron, Vin Diesel repelling people and books being adapted before they're even written.
Craig can be found on this very site and over on We Are Starfleet on the We Made This podcast network. Chris can also be found on a Sunday between 12 and 2pm GMT live on Black Diamond FM, Aaron can be found on this very site.
Show Notes
---
Reviews
TV
Film
Podcasts
Trailers
News
Misc
Music
---
If you enjoyed what you heard here then please do subscribe to Kneel Before Pod . If you have any feedback then we'd love to hear it. You can find us on Facebook and Twitter or just make yourself known in the comments section below.