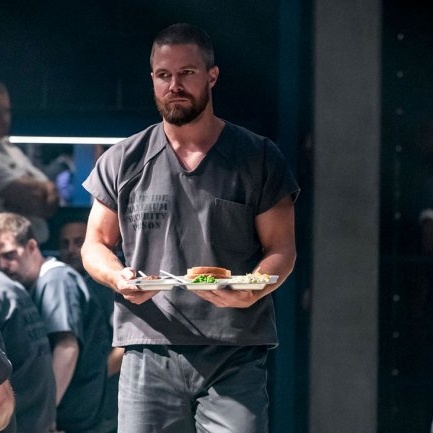 Arrow returns from hiatus very soon so Kneel Before Pod catches up on the midseason discussions to bring a very brief round-up of some thoughts on the first part of the season.
They discuss prison politics, shifting formats, replacement Green Arrows and bleak futures. No time for audience questions this time in a shorter than usual podcast.
Craig can be found on this very site and Chris can also be found on a Sunday between 12 and 3pm GMT live on Black Diamond FM as well as on many of the previous podcasts.
Show Notes
If you enjoyed what you heard here then please do subscribe to Kneel Before Pod on iTunes, YouTube or any major podcasting app you can think of. If you have any feedback then we're more than willing to listen to it. You can find us on Facebook and Twitter or just make yourself known in the comments section below.